Seattle, WA – Kory Caudill + Wordsmith: The Concert for the Human Family
March 4 @ 7:30 pm

-

10:00 pm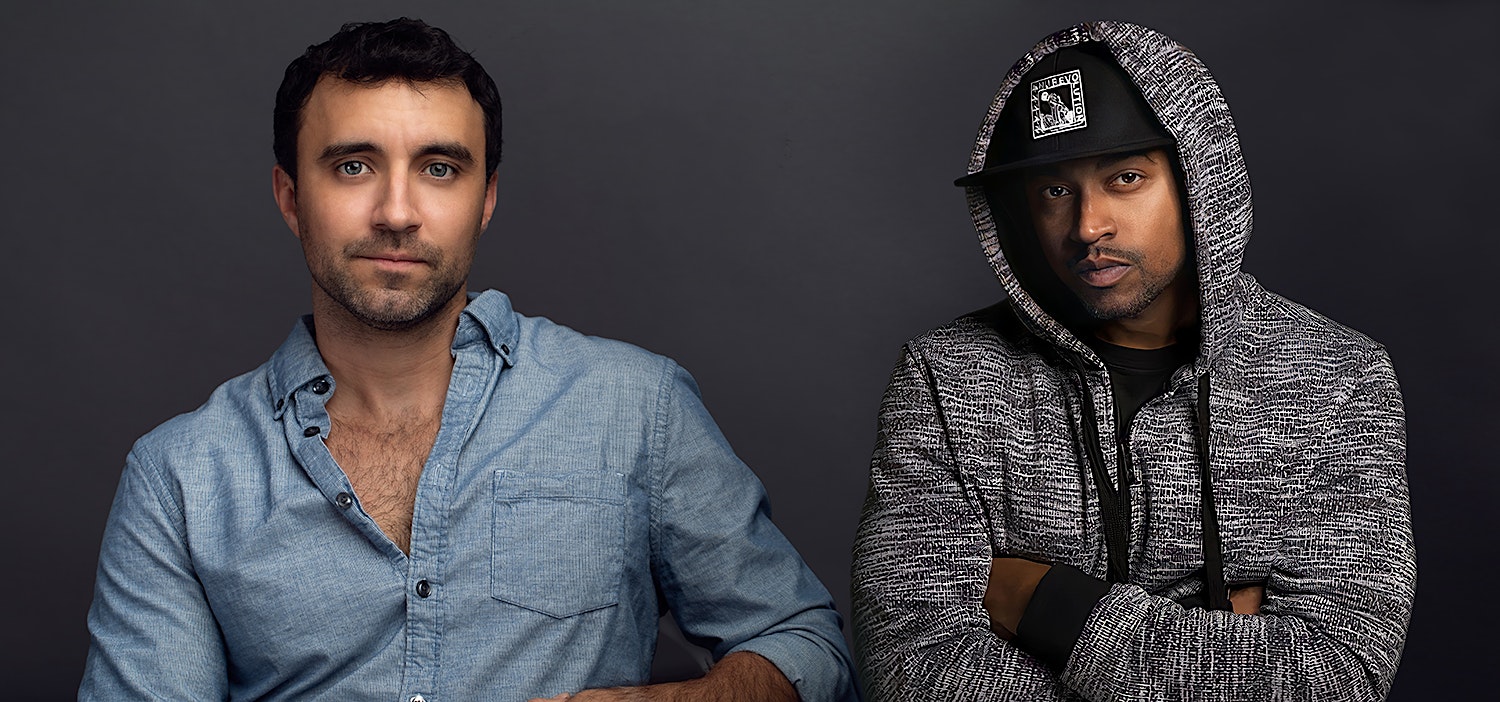 Kory Caudill & Wordsmith: The Concert for the Human Family @ St. Mark's Cathedral (SEATTLE)
"A rising star whose music marries folk, Americana and more." Keyboard Magazine
Performer, producer and industry executive are just some of the roles that multi-faceted musician Kory Caudill inhabits on a daily basis. From his past touring work with famed country artist Justin Moore, to his own chart-topping solo releases and acclaimed live shows, the Nashville-based keyboardist and entrepreneur is charing a compelling course that's all his own. And his singular sound and string of successes can be traced straight back to his Appalachian roots.
"I was born and raised in rural Kentucky," Caudill says. "And while both of my grandparents were career coal miners, musical roots run deep through my family. My grandmother and great grandfather were well-known Gospel musicians in their communities. They lived in a region that was isolated from just about all modern conveniences, but that helped to preserve its culture. In fact, I still regularly use a cymbal on recording sessions that my great-grandfather fashioned by hand to use in church services. Also, my mom is a retired music teacher and my dad is a great keyboardist and he helped bring modern music technology to rural Kentucky. I'm sure that my ability to wear a variety of musical hats comes from my family."
WORDSMITH IS A SONGWRITER, PERFORMER, ENTREPRENEUR AND PHILANTHROPIST FROM BALTIMORE,MD.
IN 2009 HE OPENED HIS INDEPENDENT LABEL NU REVOLUTION ENTERTAINMENT AND SINCE ITS INCEPTION; DISTRIBUTION AND LICENSING DEALS WITH INGROOVES, UNITED MASTERS, REDEYE, AND APM MUSIC HELPED THE COMPANY FLOURISH!
WORDSMITH HAS RELEASED 8 ALBUMS OVER HIS CAREER, EARNED WINNER OF BEST RAP/HIP ALBUM FOR PERSPECTIVE JUKEBOX AT THE 16TH INDEPENDENT MUSIC AWARDS AND HAS BEEN A GRAMMY VOTING MEMBER SINCE 2017. HIS MUSIC HAS BEEN FEATURED ON PROMINENT NETWORKS AND SHOWS LIKE RUSSIAN DOLL (NETFLIX), UNBREAKABLE KIMMY SCHMIDT (NETFLIX), PREACHER (AMC), SKAM FRANCE (UK TV), NBA 2K21 NEXT GEN AND MORE!
"What movement could begin, what conversation could take the stage, if everything else got out of the way?
This Concert for the Human Family event is an inspiring collaborative between award-winning musicians and church leaders who believe in the power of music and storytelling to foster Beloved Community. Experience genre-bending original music that bridges jazz, hip-hop and bluegrass, performed by a multicultural team led by Nashville pianist and composer Kory Caudill. All woven with sacred stories to launch conversation around reconciliation, healing and justice in the communities we call home.
It's the power of music, for the sake of love."
Live @ St Mark's Cathedral, Seattle
3/4/23
7:30p show, 6:30p doors
All ages, some seating
Sponsored by Abbey Arts, Saint Mark's Cathedral, and the Office of the Presiding Bishop of the Episcopal Church.
Bar w/ ID. Profits to charity (thanks to the generosity of our local sponsors: Schilling Cider, Georgetown Brewing, Proletariat Wine)
CATHEDRALS CONCERTS SERIES
PRESENTED BY ABBEY ARTS, SEATTLE
An open floor concert experience, quiet picnics welcome. Seating available including chairs, benches, and some floor space around the stage area.
We recommend bringing cushions and even blankets if you'd like. Audience can sit or lay down anywhere around the stage as space allows (floor space is not reserved).
————————————————————————–
EVENT & VENUE INFO:
St Mark's is ADA. Wheelchair seating area is to the left of stage near the front.(Email boxoffice@fremontabbey.org with questions)
Service animals as defined by the ADA are allowed. Service animals are defined as dogs that are individually trained to do work or perform tasks for people with disabilities.
We are an all ages venue. Kids 10 & under are free at most Abbey Arts events.**
Please refrain from talking or texting during the show
No cameras with audible shutters or audible sounds allowed.
Quiet picnics only, no outside alcohol allowed
St. Mark's has a pay-to-park lot. More parking information is available here.
SEATING:
Open seating except reserved front rows chairs & benches.
To create a "giant living room" effect we offer an unusual concert experience with informal seating on the floor up front surrounding the stage and lots of pews, benches, and chairs around the space.
We highly recommend you bring blankets and cushions to create a more comfortable experience whether sitting on the floor or seats. Quiet and non-messy snacks/picnics are allowed. No outside alcohol please.
For best sound, arrive early for center floor area and any area on stage not marked with signage. You can also sit all around the back of the stage if you like but sound will be a bit limited there.
QUIET POLICY:
Please silence all devices. Turn off vibrate, rings, etc. If you need your phone on vibrate for specific reasons, please keep it close to you and not on a hard surface that will distract your neighbor.
If arriving late, please be advised that ushers may hold doors during each song due to acoustics of the space.
Please refrain from talking during the show.
Please enter quietly if the show has already begun.
NO CAMERAS WITH MECHANICAL SHUTTERS (This goes for Press too unless approved to shoot during applause only.) That means silent digital cameras/photos are ok but we really recommend you enjoy most of the show through your own 'retina screens'.
You probably get the idea, this isn't a loud party venue. 🙂
Anyone exhibiting loud or disruptive behavior during the event will be asked to leave.
**We are unable to provide a separate soundproof room for viewing this event. These shows are very very pin drop quiet so please consider that when deciding what ages are appropriate. No cry room available at this venue and even voices in the lobby will be heard in the concert space.
SOCIALS:
————————————————————————–
ABOUT ABBEY ARTS, SEATTLE:
NONPROFIT 501C3, NON-RELIGIOUS, EST. 2005
Presenting welcoming music, arts & cultural experiences for people of all ages & incomes.
Home Venue: Fremont Abbey, 4272 Fremont Ave North, Seattle, WA 98103 / 206-414-8325 Ballard Homestead: 6541 Jones Ave NW, Seattle | + UHeights Auditorium, St Mark's Cathedral, & more
————————————————–
See Updated Public Health Safety Info at the bottom of this page under Abbey Arts Presents. All Abbey Arts venues adhere to WA State & King County health guidelines. Thanks for helping keep our community safe!
————————————————–