Oasis: Young Adult and Campus Ministries Leadership Conference 2020
This annual conference is an opportunity for Episcopal leaders in ministry with young adults (ages 18-30) on and off college campuses to meet and connect with one another and to be nourished and nurtured in their ministry.
The 2020 Conference is being offered entirely online and free of charge.
Conference Details
Presiding Bishop Michael Curry will join us on Wednesday, June 24 at 1:00 pm!

Bishop Curry will join us with a message and to do some brief Question and Response.
The Rev. Lenny Duncan, author of Dear Church: A Love Letter from a Black Preacher to the Whitest Denomination in the US is our plenary speaker June 25, at 12:30 pm. 
Lenny Duncan is the unlikeliest of pastors. Formerly incarcerated and homeless, he is now a black preacher in the whitest denomination in the United States: The Evangelical Lutheran Church in America. Shifting demographics and shrinking congregations make the all headlines, but Duncan sees something else at work—drawing a direct line between the church's lack of diversity and the church's lack of vitality. The problems the ELCA faces are theological, not sociological. But so are the answers. The book can be found here.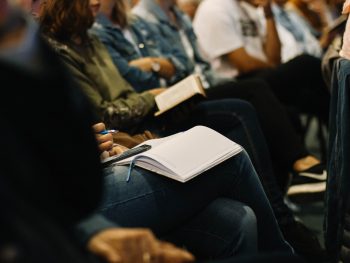 Join us for a variety of workshops! Having a hard time choosing? No worries! They will be recorded and available after the conference!