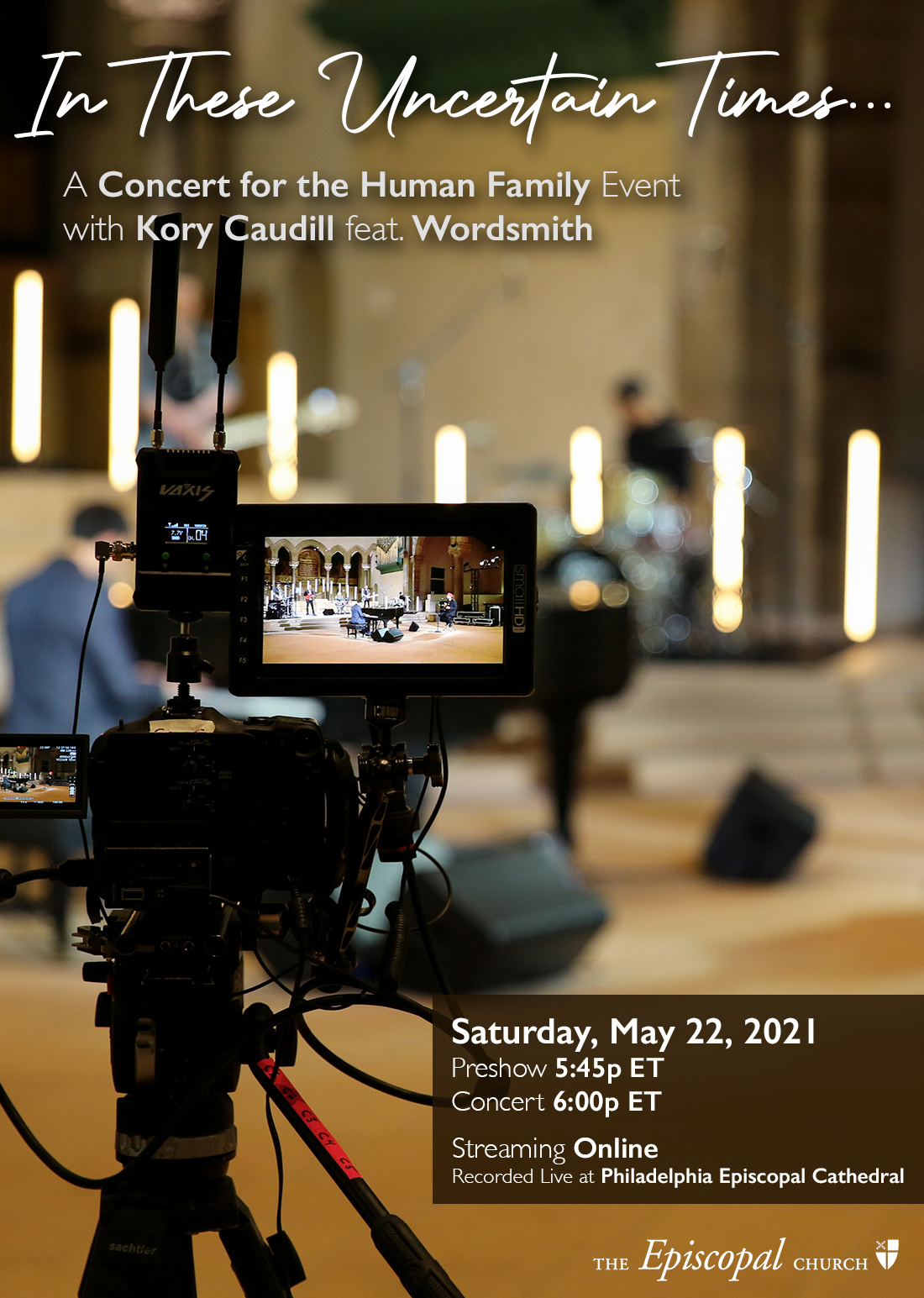 In These Uncertain Times – Streaming from Philadelphia Episcopal Cathedral

| | |
| --- | --- |
| | Kory Caudill, Wordsmith |
| | May 22, 2021 |
| | 6:00 pm |
| | Streaming Online |
Reserve Your Free Ticket
Join pianist and musical director Kory Caudill and Baltimore-based hip-hop artist Wordsmith for a journey through the human experience – a musical commentary on this time of social unrest in the United States and a pandemic that has touched every corner of the world.
Filmed live at Philadelphia Episcopal Cathedral, "In These Uncertain Times…" is the first in a series of virtual concerts featuring original works designed to bring the audience into moments of time and glimpses of the artists' perspectives, as well as an invitation to find your own place in the whole human family.
Don't miss your first chance to be a part of this entirely new expression of the intersection between sacred space and live experience – and to enjoy the world-class musicianship and artistry on display as this moment is brought to life.
———–
We are delighted to offer this concert experience free of charge, but if you wish to support events like this and more, donations can be made to The Episcopal Church's Campaign for Sharing the Way of Love.  Sharing the Way of Love welcomes a worldwide audience into the good news of the gospel, encourages people everywhere to adopt practices for a Jesus-centered life, and aims to share the life-giving love of Christ through music, video, podcasts, resources, and events.  To learn more, and to make a donation to Sharing the Way of Love visit here or text IGIVELOVE to 41444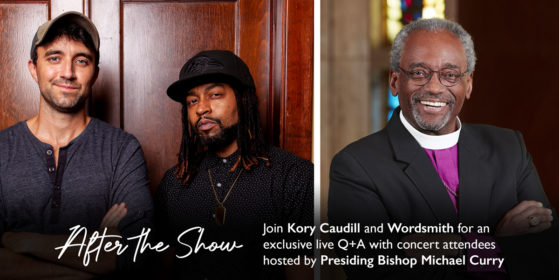 JUST ANNOUNCED: Concert attendees will have the opportunity to join an exclusive live conversation with Kory Caudill and Wordsmith, hosted by The Most Rev. Michael Curry, Presiding Bishop of The Episcopal Church. The event will be streamed via Zoom, and attendees will have the opportunity to ask their questions to the concert creators and Bishop Curry. A private link to this post-concert event will be sent to registrants' email addresses and will be available during the concert livestream.